Kids Ddrops®
400 IU of purified vitamin D3. Specifically designed as an easy and fun way for infants and children to get their daily dose of vitamin D.
Convenient liquid drop.
Helps support immune function and the development of bones and teeth.
Made with only two naturally sourced ingredients, pure vitamin D3 and fractionated coconut oil.
Free from preservatives, additives, artificial flavours, colours and common allergens.
Award winning. Non-GMO Project Verified, NSF certified, Mom's Choice Gold Award Recipient and is Parent Tested Parent Approved.
Just One Drop

Naturally Sourced

No Taste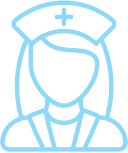 Health Authorities recommend that all children receive a daily vitamin D supplement of 600 IU.
Made with your family in mind
SIMPLE
FORMULA
NO ARTIFICIAL
FLAVOURS
MADE WITH
CARE
EASY TO
USE
SUPPORTED
BY SCIENCE
AWARD
WINNING
vitamin D3
+

coconut oil
Each drop contains
Pure vitamin D3 (cholecalciferol). The vitamin D3 in Ddrops® is naturally sourced from lanolin (sheep's wool). Don't worry, the sheep are not harmed, but they did feel a breeze. Ddrops® products are classified as vegetarian, suitable for 'lacto-ovo' vegetarian use.
Fractionated coconut oil is used as a carrier to help your body absorb the vitamin D. This is what makes Ddrops® tasteless, odourless, and free from most common allergens.
How to use
Expiry and Storage
1. Simply turn the bottle upside down to dispense just one drop.

2. Ddrops® products are designed to be dropped onto a clean surface, food item, or in a liquid rather than dropped directly into the mouth.

3. Once the drop is dispensed, return the bottle to an upright position, then store the bottle between 5°C and 30°C.

Always refer to the dates printed on both the bottle and the box of your Ddrops®.

After each use, Ddrops® should be stored upright, between 5°C and 30°C. Ddrops® products do not require refrigeration.
Customer Reviews
5 out of 5 stars (based on 1 review)
Great welcome package
The welcome package with the mail order included a small toy, we call it Mr D Drop – helps engage the kids and make the process of giving them the drops fun and easy. Really like the simplicity and quality of ingredients (no unnecessary fillers or preservatives, etc). I also use the adult version. Very happy with the products.