Ddrops® Bb-12 Probiotic
Specifically designed to support digestive health in babies providing 1 Billion CFUs of the most clinically studied Bifidobacterium in the world. Our easy-to-use drop format makes administering Ddrops
®
Bb-12 Probiotic simple and hassle-free.*
Probiotics clinically shown to support digestive and immune health.*
Helps reduce fussiness and crying in babies due to occasional digestive.*
Does not contain artificial preservatives, flavors, colors, sugars, GMOs or sweeteners.
Free from most common allergens including dairy, egg, fish, gluten, lactose, peanuts, shellfish, soy, sugar, sulphites, tree-nuts and wheat.
Mom's Choice Gold Award Recipient
Ddrops® Bb-12 Probiotic
Specifically designed to support digestive health in babies providing 1 Billion CFUs of the most clinically studied Bifidobacterium in the world. Our easy-to-use drop format makes administering Ddrops
®
Bb-12 Probiotic simple and hassle-free.*
Probiotics clinically shown to support digestive and immune health.*
Helps reduce fussiness and crying in babies due to occasional digestive.*
Does not contain artificial preservatives, flavors, colors, sugars, GMOs or sweeteners.
Free from most common allergens including dairy, egg, fish, gluten, lactose, peanuts, shellfish, soy, sugar, sulphites, tree-nuts and wheat.
Mom's Choice Gold Award Recipient
Drops

Naturally Sourced

No Taste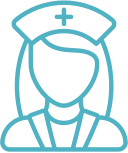 Ddrops® Bb-12 Probiotic provides 1 billion CFUs of the most clinically studied probiotic strain Bifidobacterium supported by more than 200 studies around the world and described in 400 scientific publications.
Made with your family in mind
simple
formula
no artificial
flavours
made with
care
easy to
use
supported
by science
award
winning
How it works
When taken daily, these probiotics have been clinically demonstrated to help reduce excessive crying and fussiness in babies and can help support gastrointestinal health and immune health. Ddrops® Bb-12 Probiotic can help infants have more frequent and softer bowel movements and help with increasing daily sleep times.*
How to use
Expiry and Storage
1. Shake well.

2. Turn the bottle upside down to dispense 5 drops.

3. Dispense into food, drink or onto a clean surface such as a spoon.

Always refer to the dates printed on both the bottle and the box of your Ddrops® Bb-12 Probiotic.

After each use, Ddrops® Bb-12 Probiotic should be stored upright and refrigerated. Once opened, use within 30 days.