Product & Usage Information
Thinkmist® Algae DHA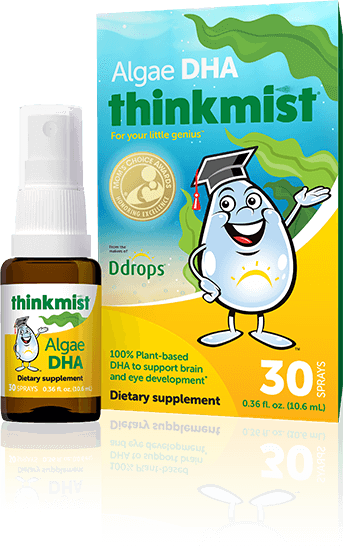 How to use Thinkmist® Algae DHA
How to use Thinkmist® Algae DHA
Take 1 spray daily or as directed by your health care practitioner:
Administer 1 spray onto a food or drink, or as directed by a health care practitioner. Wipe the Micromega MisterTM after each use or as needed.
Put the clear cap back on the bottle and store in an upright position, refrigerated.
After first use, the product should be used within the number of daily servings indicated on the label.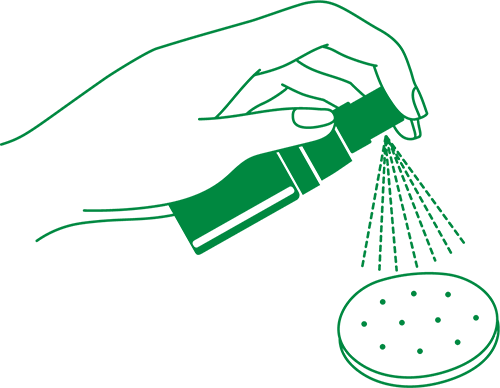 Tips for taking

It's best to give Thinkmist® Algae DHA during mealtimes.1 Science shows omega-3s are better absorbed when taken with food and this helps fit Thinkmist® into your daily routine!
Try Thinkmist® Algae DHA in yogurt, juice, or in apple sauce.
Important storage detail

To keep your bottle of Thinkmist® Algae DHA at its freshest, always refrigerate after use. This helps minimize oxidation and keeps your bottle fresh and tasting its best.

Thinkmist® Algae DHA is a dietary supplement and can be given without a prescription. It is important to understand the use of this product. It may also be important to consult your health care practitioner if you need more information. If you are already using supplements that contain DHA omega-3, talk to your health care practitioner before using Thinkmist® Algae DHA.
Why Thinkmist® Algae DHA
Details on the things that matter most to you
Pure & Simple Ingredients

Thinkmist® Algae DHA is a purified DHA supplement from microalgae scientifically known as Schizochytrium sp.
Allergen Friendly

Thinkmist® Algae DHA does not contain sugar, artificial flavors, colors, or preservatives and is free from most common allergens.
Tested and Certified

Thinkmist® Algae DHA undergoes third - party laboratory testing to ensure freshness and minimal taste.
Easy to Use

Just a spray! No need for measuring devices, tablespoons of goopy oil, or large capsules.
MicroMega MisterTM technology
Precise and mess free dispenser
No measuring, no mess, no fuss

Each bottle of Thinkmist® Algae DHA features our MicroMega MisterTM technology that precisely dispenses one spray, 0.3 mL, at a time. This allows every spray of Thinkmist® Algae DHA to be accurately dispensed, removing the need for measuring devices, sugary gummies and table spoons of goopy oil. The MicroMega MisterTM alsohelpsmaintain freshness and purity by reducing the oil's exposure to air. To allow the MicroMega MisterTM to remain free from contamination, it should not make direct contact with the mouth.

Note: Thinkmist® Algae DHA is NOT administered with a bulb - style dropper, syringe, or tablespoon as many other liquid fish oils are.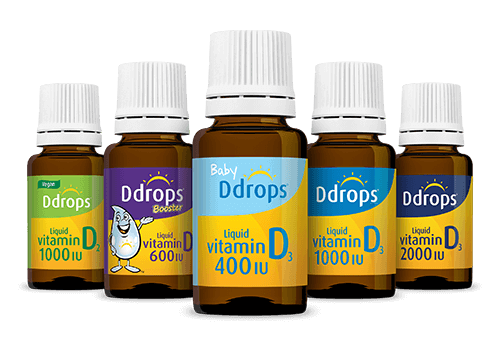 As with any supplement, consult a health care practitioner prior to use if you are under medical supervision or are taking medication.
DO NOT USE IF SECURITY SEAL ON BOTTLE IS BROKEN. KEEP OUT OF REACH OF CHILDREN. PRIOR TO FIRST USE, STORE BOTTLE BELOW 85°F. AFTER USE, STORE BOTTLE UPRIGHT WITH CLEAR CAP ON AND REFIGERATED. NOT DESIGNED TO HAVE MICROMEGA MISTERTM REMOVED.
TM ©2021 Ddrops Company. All Rights Reserved. ® TM Trademark of Ddrops Company. Patent pending. The Mom's Choice Awards Honoring Excellence logo is a trademark of the Mom's Choice Awards.

1Lawson LD and BG Hughes. "Absorption of Eicosapentaenoic Acid and Docosahexaenoic Acid from Fish Oil Triacylglycerols or Fish Oil Ethyl Esters Co - Ingested with a High - Fat Meal." Biochemical and Biophysical Research Communications, U.S. National Library of Medicine, 31 Oct. 1988, ncbi.nlm.nih.gov/pubmed/2847723